Pagefault
A downloadable game for Windows
well, did the reboot work? can you open that file now?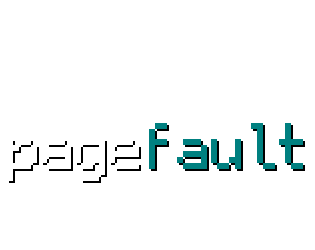 Pagefault is a puzzle platformer created for the GMC Jam #33. Take somewhat helpful advice from your anonymous system administrator as you work to locate a missing file on your computer. The theme was "turn it off and on again".

About Version 1.3
Version 1.3, released on 7/23, makes a few minor adjustments based on player feedback:
Updated the "Instructions" window to properly show the matching decimal number for binary values 8 through 15
Added the location of the memview program's cursor to the minimap
Changed the wire layout in Level 5 slightly: the first movements possible are now left and right, instead of down only
About Version 1.2
Version 1.2 is a post-Jam build that addresses bugs and gameplay issues reported following the Jam's deadline. The following changes were made since initial submission:
Changed the layouts of levels 4, 5 and 6:

Level 4 no longer softlocks.
Level 5 and 6 had level geometry that obfuscated certain elements; that geometry has been adjusted for better clarity.

Added extra "WASD to Move" tooltips in levels 1 and 5 to clarify controls.
Added new tooltips/popups when:

... a new icon appears on desktop
... trying to open a window with four windows already open

Adjusted some draw calls:

Windows no longer have black lines along the bottom
Edges of adjoining walls of different types now connect properly
Slight optimizations

Added indicators on the minimap to show the locations of binary wall values, mark rooms with number panels, and draw lines between panels and their corresponding walls
Added new sound effects
Added a new screen on shutdown
Install instructions
Download and unzip the provided archive. Run "gmcjam33_2.exe" inside. File "README_.txt" is a brief readme file.