Inconvenience Store
A downloadable game for Windows
You've got the store to yourself most of this shift. Make sure it stays safe in there. I know it's a lot to ask, especially with everything going on... but you've got this. I'll see you later today!

Your Shift Manager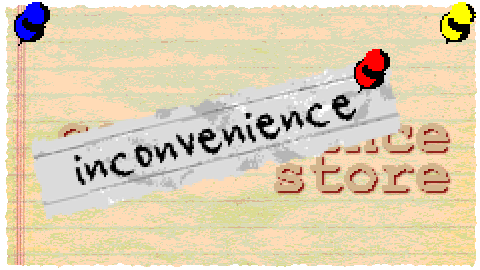 Inconvenience Store is a puzzle game themed around managing a market during a public health crisis. Juggle the different tasks of managing inventory, stocking shelves, cleaning various surfaces, and serving customers during your shift. Your shifts are judged based on your throughput and your adherence to three crucial guidelines for public health.
Inconvenience Store was a fifth-place finisher in the GMC Jam #38. Featuring music by WaveParadigm.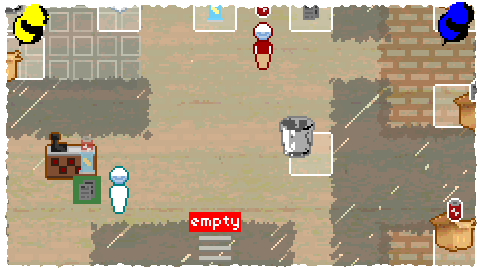 About Version 1.1
Version 1.1 is a post-Jam release made available on 22 September 2020. The following changes were made from the original submission:
Recompiled for improved performance
Added the ability to undo the gamestate up to five iterations
Loitering now advances the game state one "turn" when alone, and up to "three" turns when there are customers in the store; this ensures a single loiter with customers in the store results in their movement or a state change
Corrected a level-breaking glitch where customers would not line up properly at the register
Changed several visuals:

More sprites are outlined for visual clarity
Storage boxes have been repositioned slightly
Interactable tiles for objects are much more visible now
Changed the color of the soil indicator from green/yellow/red to yellow/orange/red to better indicate it is a bad thing at level 1 soil
Changed the inventory indicator to be a single ? above a customer's head, rather than an obstructive ?! box
Shelves now display their current item count and maximum capacity
Added a new particle (and sound effect) for when a contaminated shelf or the player is thoroughly cleaned
Changed a font which was hard to read on an number of UI elements
Changed the colors on a few HUD elements
Reduced the nosiness of the level background
Repositioned room elements to center a few levels which were off-center on the gameplay HUD
Changed the colors of the introduction splash

Added a few helpful pop-ups giving brief summaries or describing mechanics
Disinfectant is now automatically disposed of after it has been used up
Audio levels on some sfx and the backing track lowered to be better balanced
Install instructions
Download the ZIP archive, extract, and run gmcjam38.exe to play Inconvenience Store. Additional information about the game is located in the readme_v2.txt file.